South Carolina
Charleston
Fort Sumter NM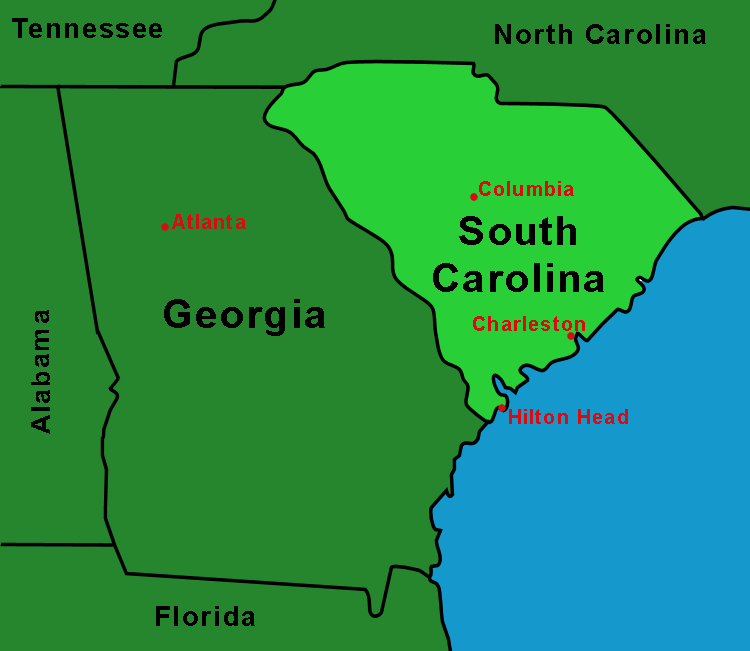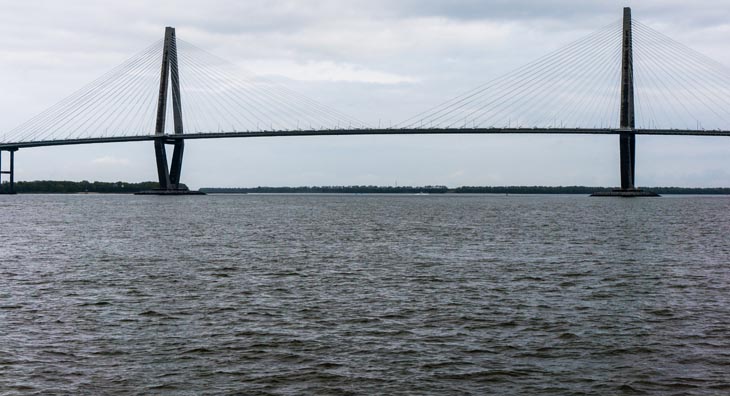 The bridge from Charleston to adjacent Mt. Pleasant. Patriots Point in Mt. Pleasant is one of two place to take a boat to Fort Sumter.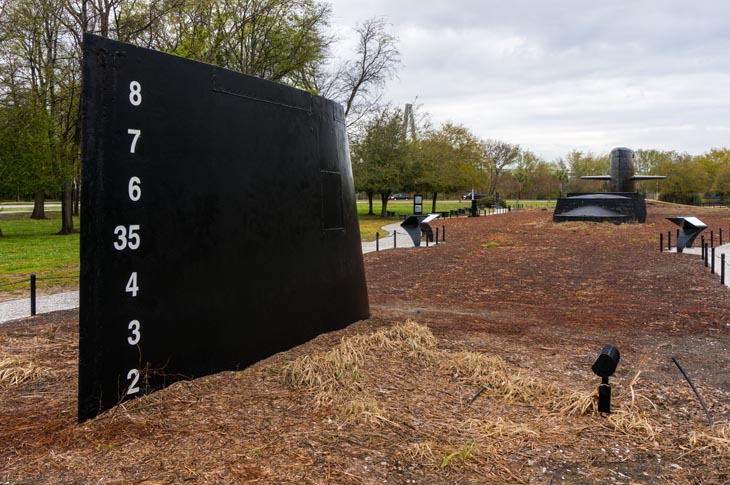 Patriots Point Naval & Maritime Museum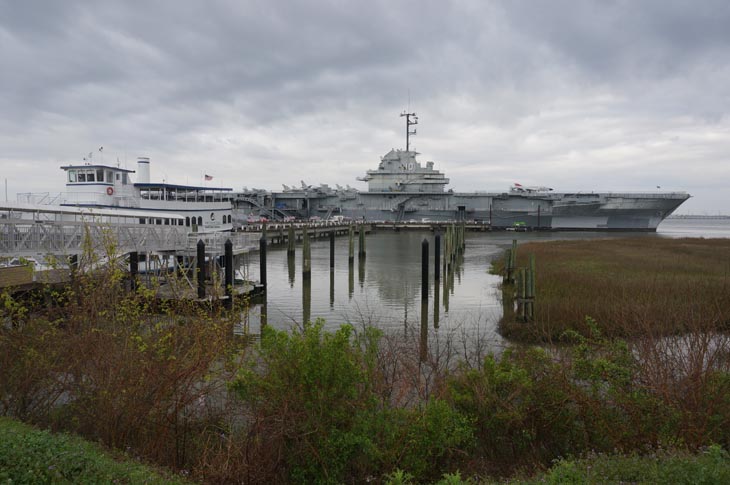 USS Yorktown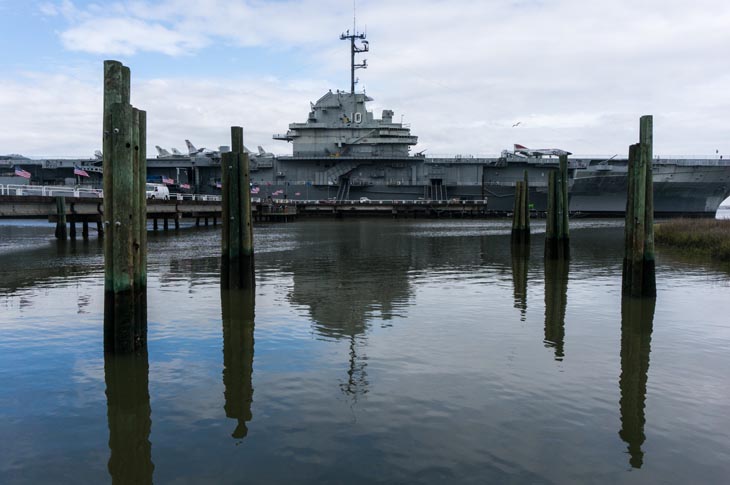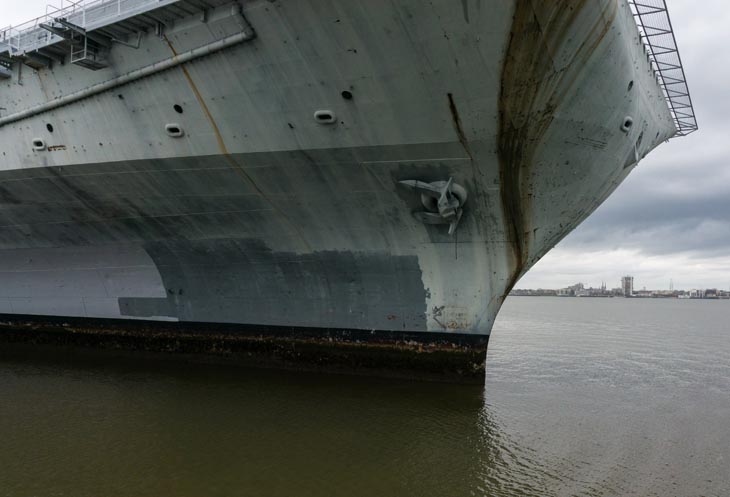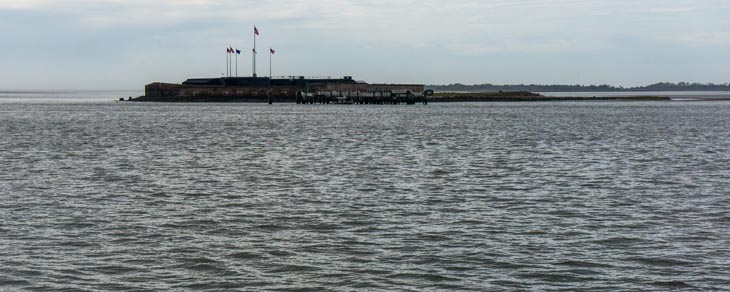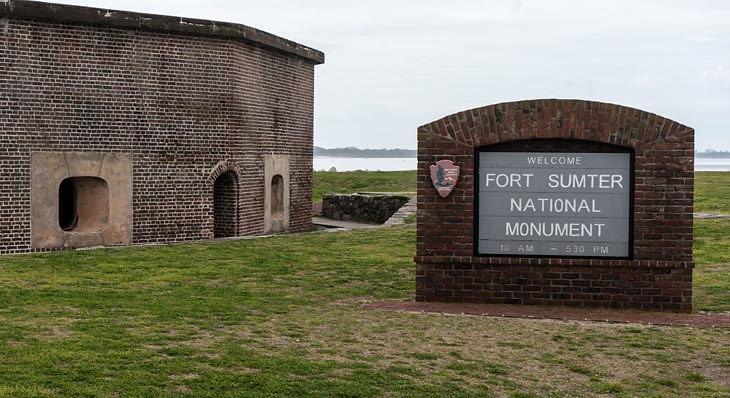 Fort Sumter is on an island in the middle of the entrance to Charleston harbor. On the left side of the entrance to Charleston harbor is Fort Moultrie.
After the War of 1812, a multi-fort, seacoast, defensive system, known as the Third System, was initiated. Fort Sumter was one of those forts. Construction started in 1829 and finished at the start of the Civil War.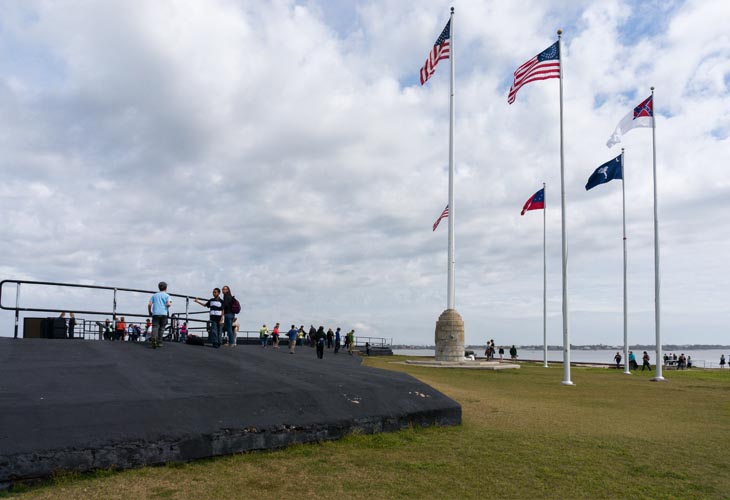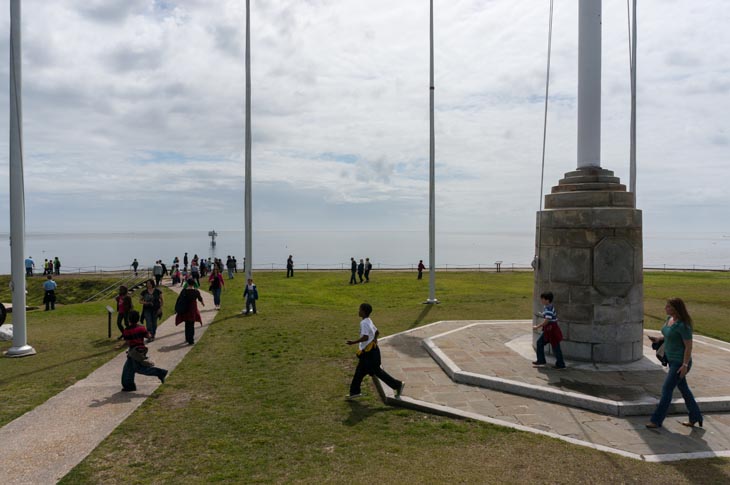 South Carolina seceded from the Federal Union on December 20, 1860. At that time, Forts Sumter and Moultrie were Federal Union forts.
The fort is not-at-all like the multistory structure that existed before the Civil War. The black construction to the left is Battery Huger, a defensive fortification built in 1899 for defense in the Spanish-American War.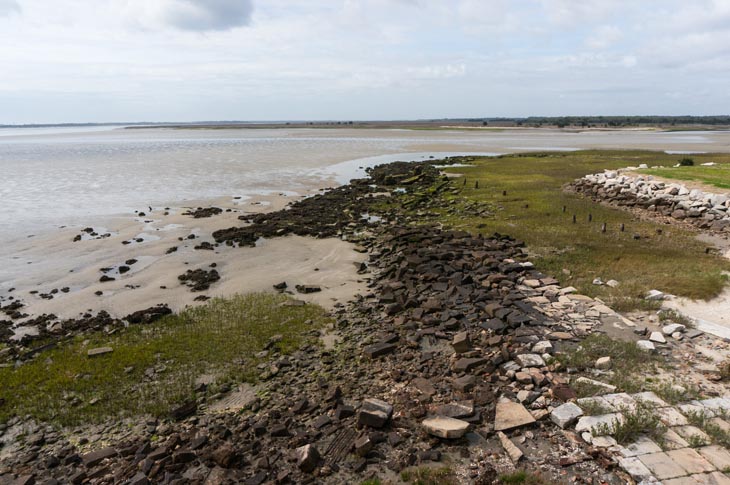 On December 26, 1860, the 85 men at Fort Moultrie relocated to Fort Sumter. It was believed that Fort Moultrie was indefensible and, therefor, the move.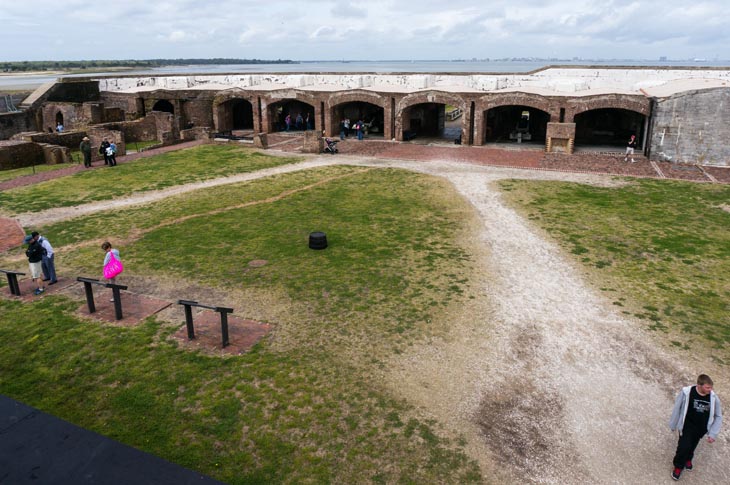 After two days of back and forth shelling, on April 14, 1861, the Confederacy took control of Fort Sumter. The Confederacy had previously taken control of other forts in the immediate area, including the one mile, distant Fort Moultrie. This action signaled the start of the Civil War.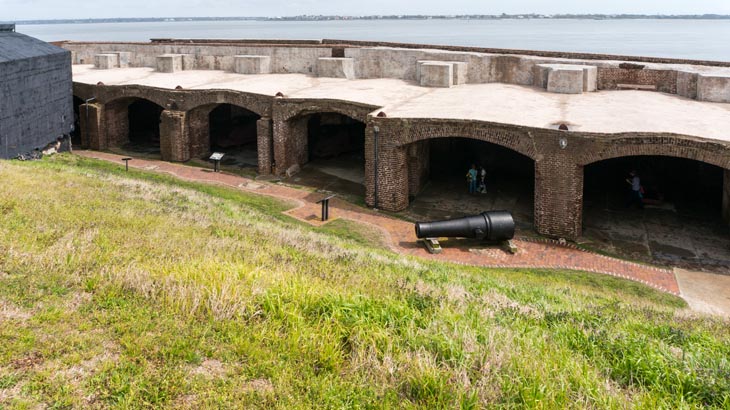 General Sherman's advance on Charleston from Savannah resulted in the Confederate evacuation of Fort Sumter on February 17, 1865. This was after 20 months of Federal siege and bombardment that, over that time, had reduced Fort Sumter to rubble.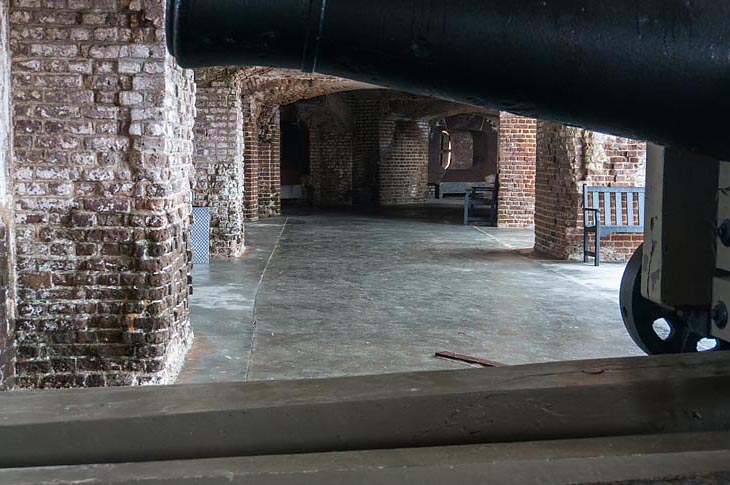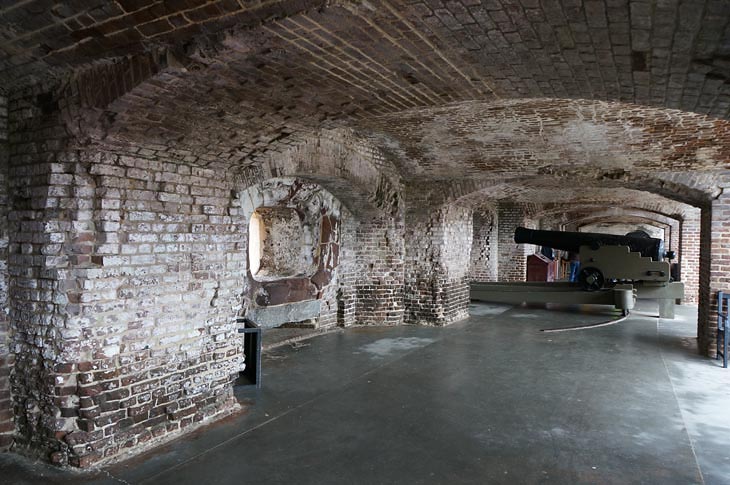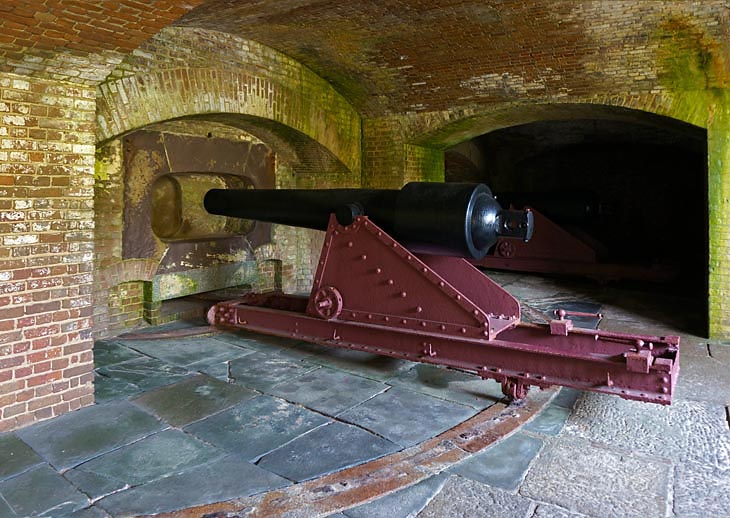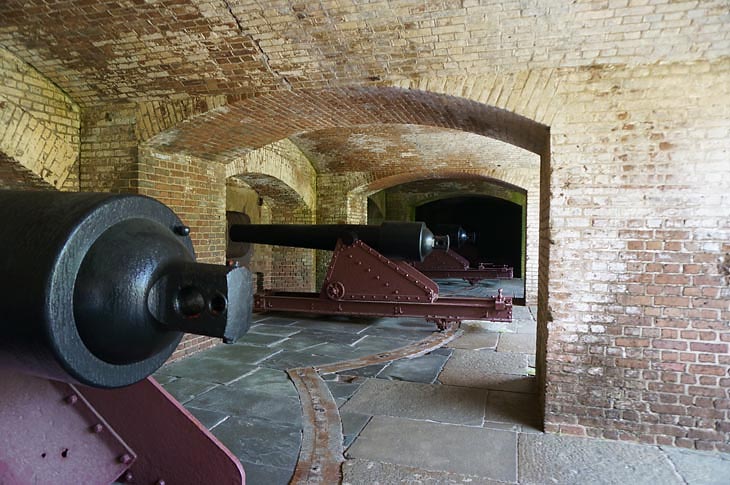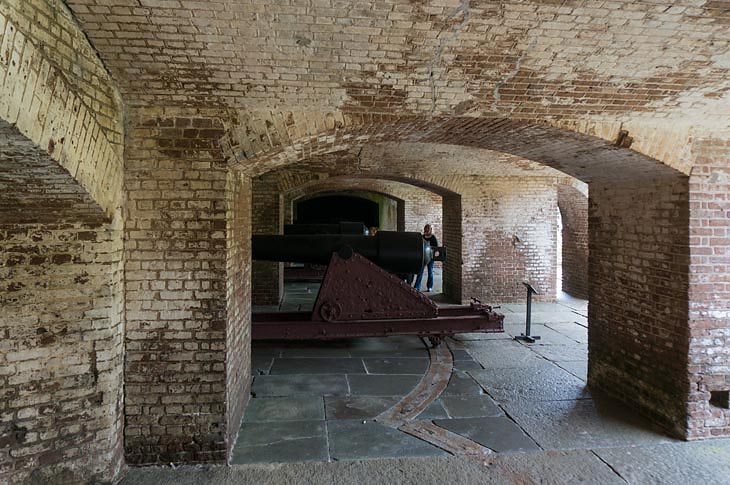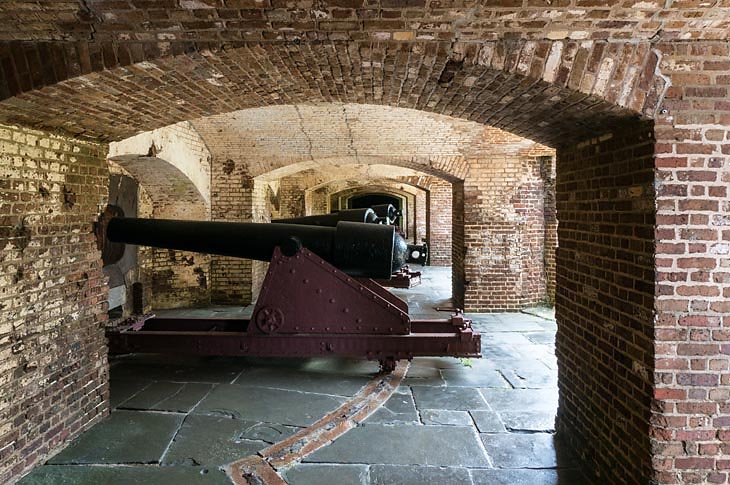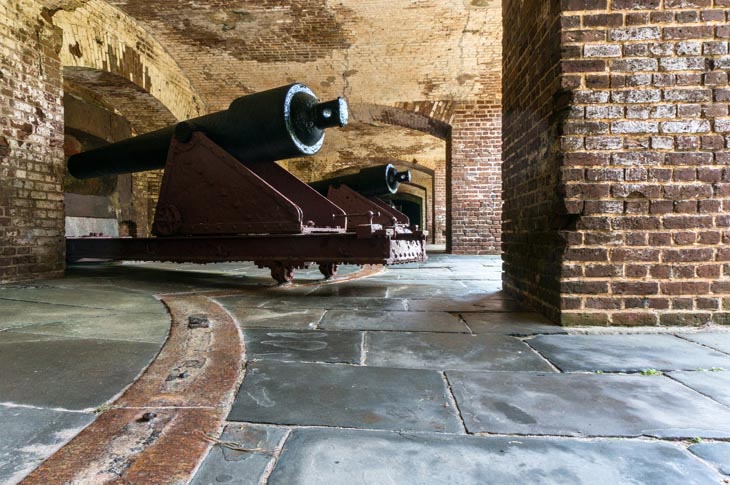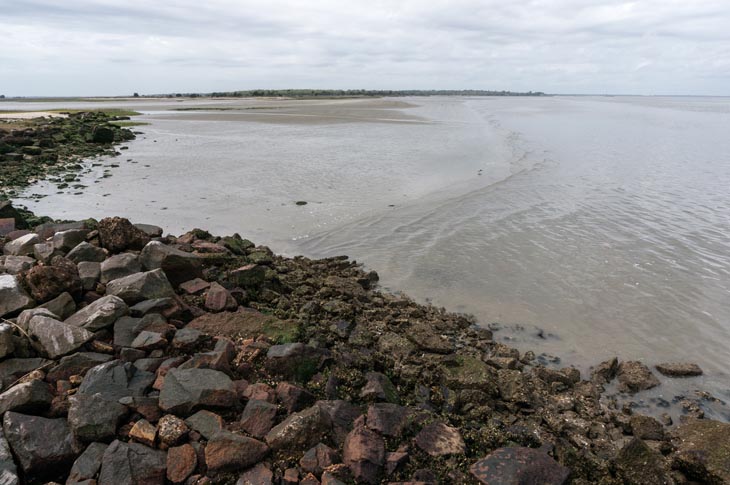 Historic Charleston Drayton Hall Plantation
Fort Moultrie Fort Sumter Magnolia Plantation
Pictures by Tom Aprille Return