Turkey
Aspendos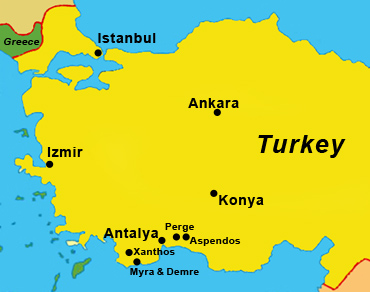 The outside of the theater of Aspendos.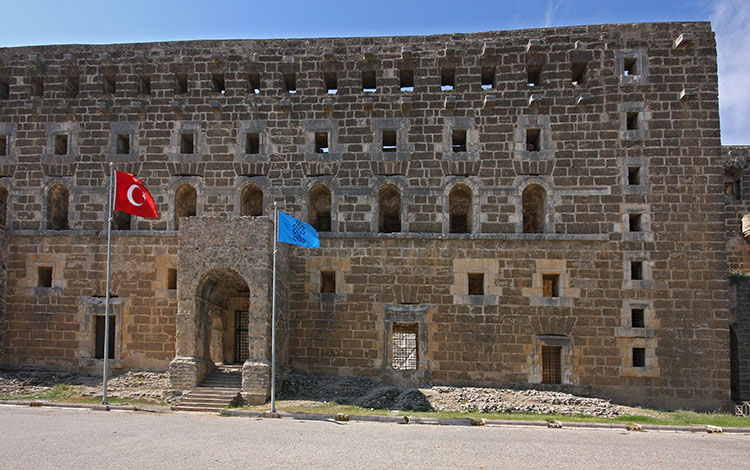 This is the best preserved Roman theater in Asia Minor. It was constructed during the reign of emperor Marcus Aurelius, 161 - 180 AD.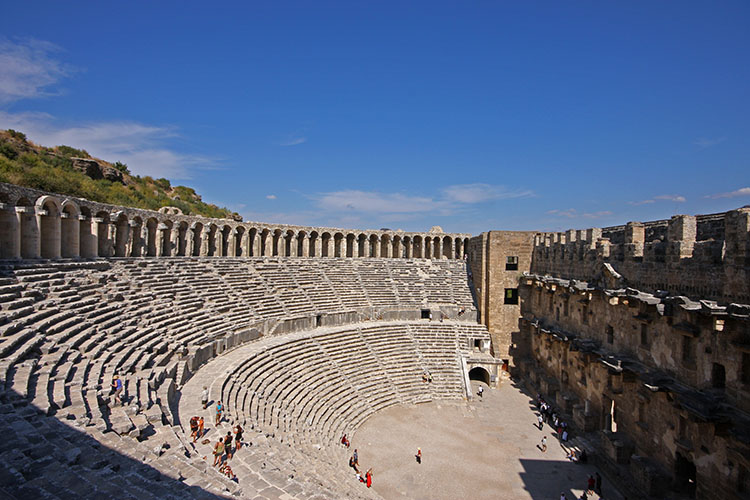 The theater could hold 15,000 people.
Under Seljuk control, the theater was repaired and used as a caravanserai. In the 13th century, it was converted into a palace by the Sultan of Rum (Rum is derived from the Arabic word for Roman).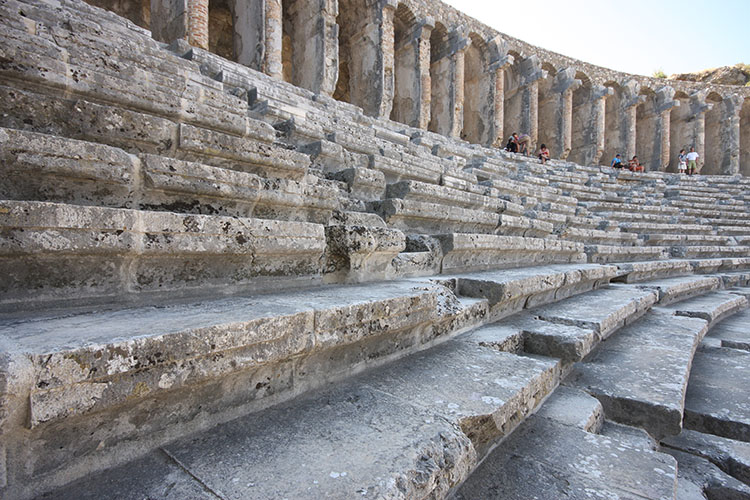 The acoustics are superb in this theater.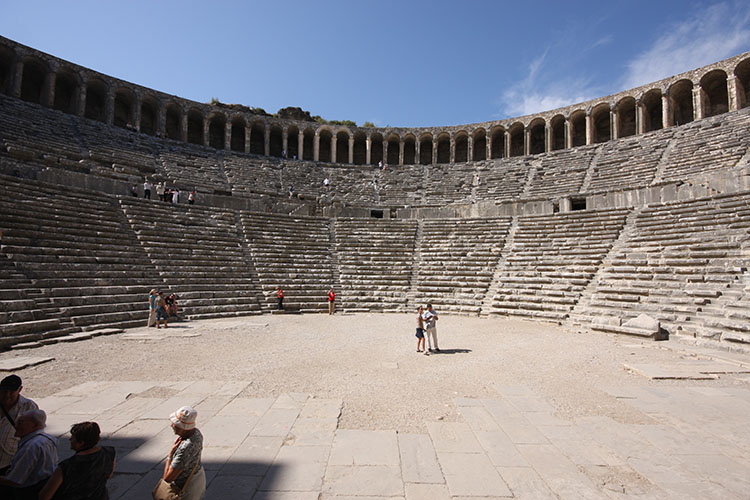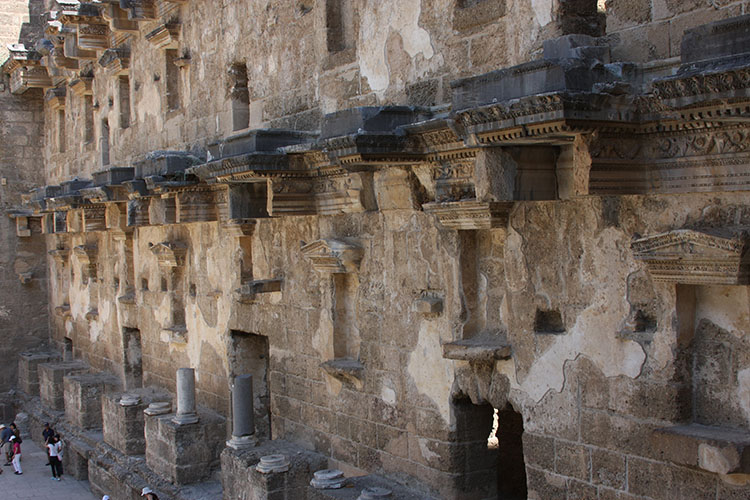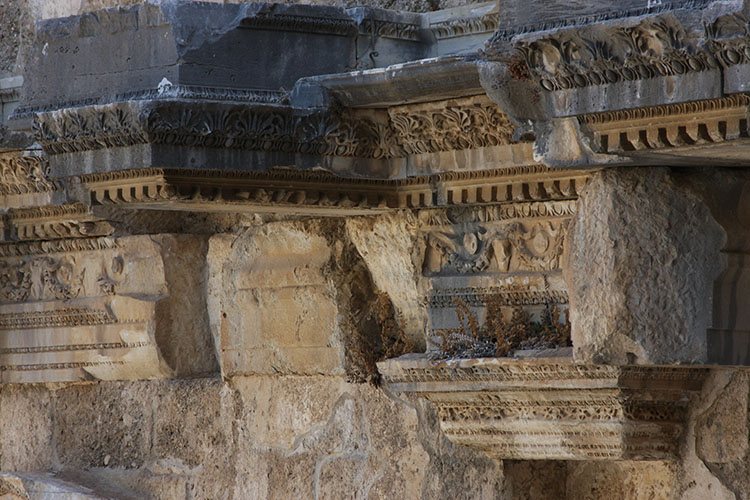 Cappadocia: Ankara Hattusa Ozkonak Uchisar Yazilikaya
Istanbul: Around Town Blue Mosque Hagia Sophia Topkapi Palace
South Coast: Antalya Aspendos Myra & Demre Perge Xanthos
South West Inland: Konya Aphrodisias Pamukkale Sagalassos Sardis
West Coast: Izmir Assos Didyma Ephesus Gallipoli Miletus Pergamum Priene Troy
Pictures by Tom Aprille Return