Turkey
Pamukkale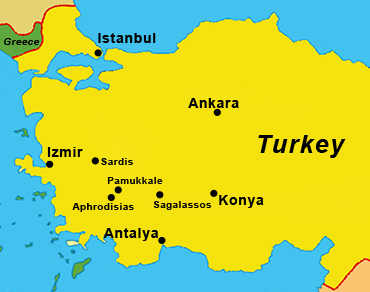 Present day Pamukkale was once the ancient Pergamum empire city of Hierapolis (holy city), it was founded in 190 BC.
Below is a 5th century AD Byzantine gate to the city of Hierapolis.
Formations resulting from millennia of deposits of calcium oxide-rich springs.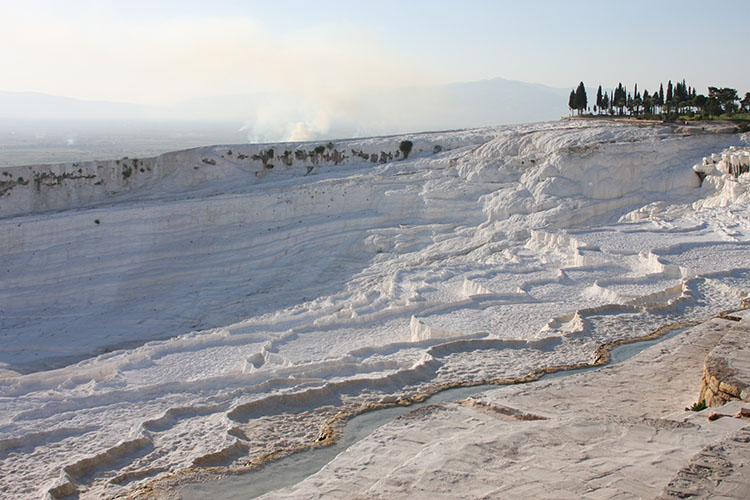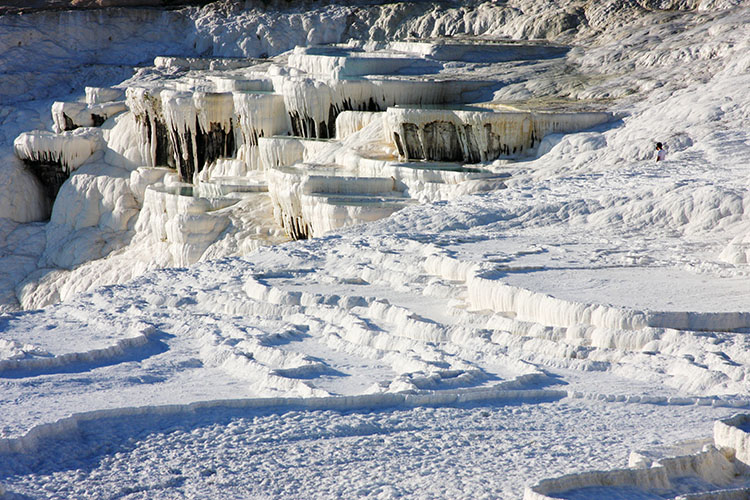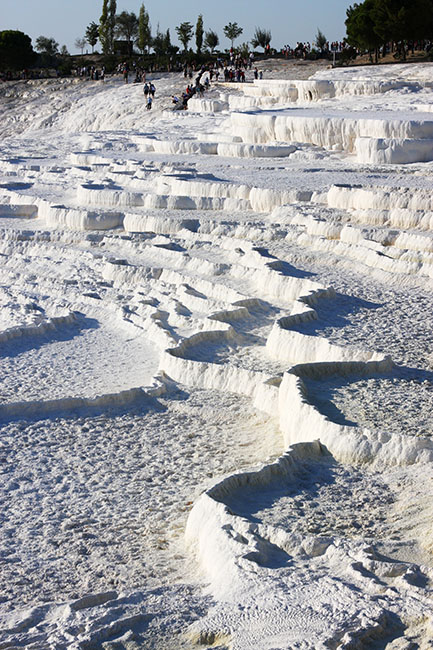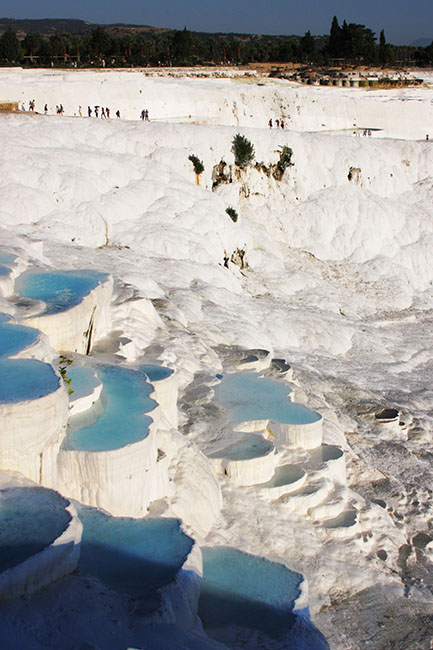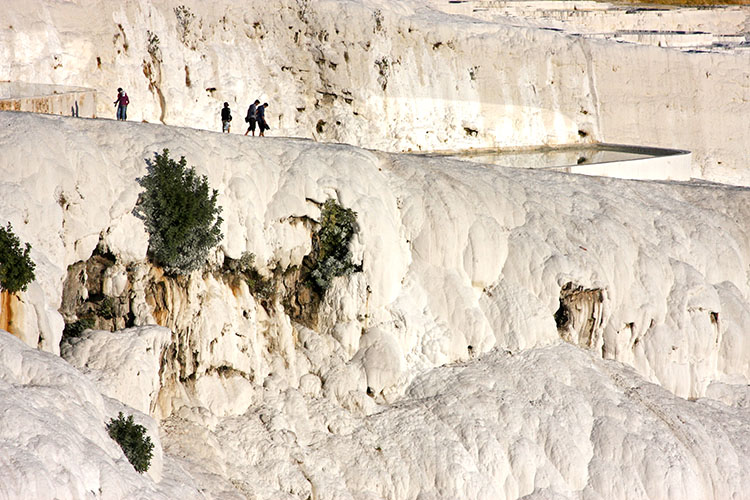 Remains of the city of Hierapolis, built along side and on the thermal springs.
2nd century AD theater built by Emperor Hadrian. The city came under Roman control in 133 BC.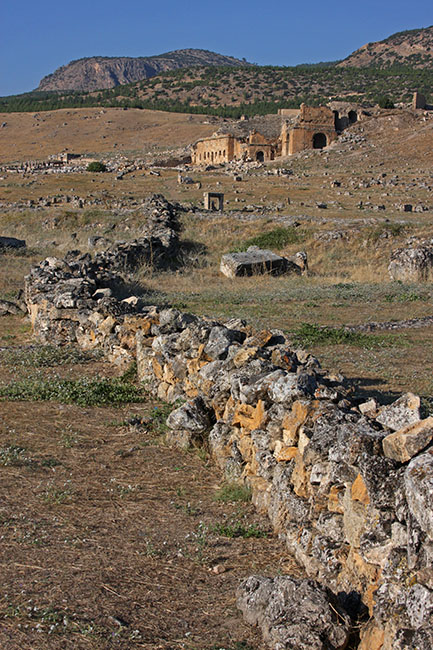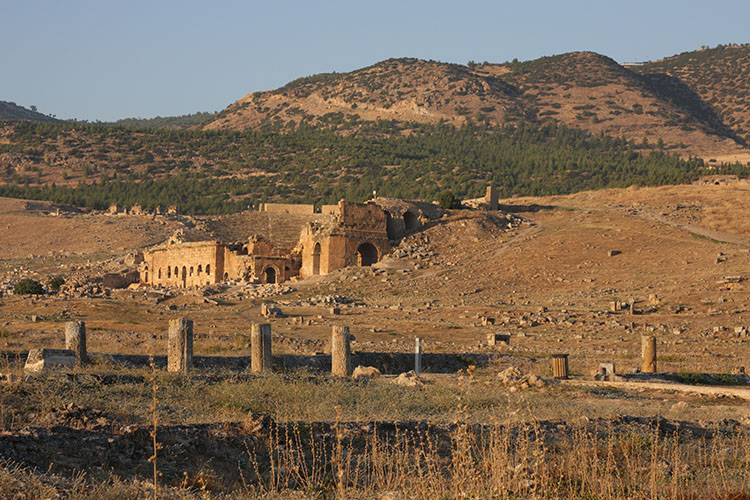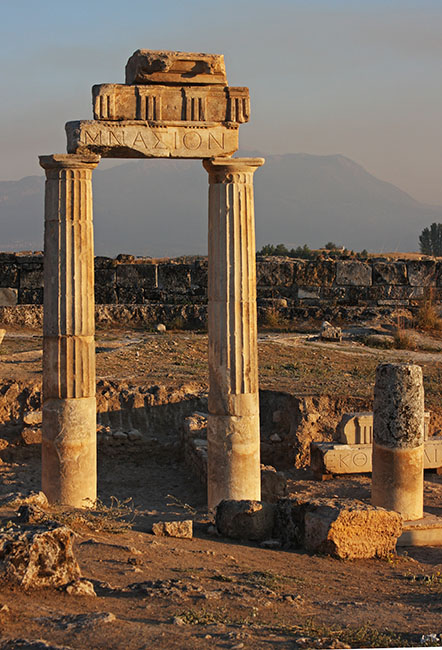 Cappadocia: Ankara Hattusa Ozkonak Uchisar Yazilikaya
Istanbul: Around Town Blue Mosque Hagia Sophia Topkapi Palace
South Coast: Antalya Aspendos Myra & Demre Perge Xanthos
South West Inland: Konya Aphrodisias Pamukkale Sagalassos Sardis
West Coast: Izmir Assos Didyma Ephesus Gallipoli Miletus Pergamum Priene Troy
Pictures by Tom Aprille Return