Turkey
Istanbul
Hagia Sophia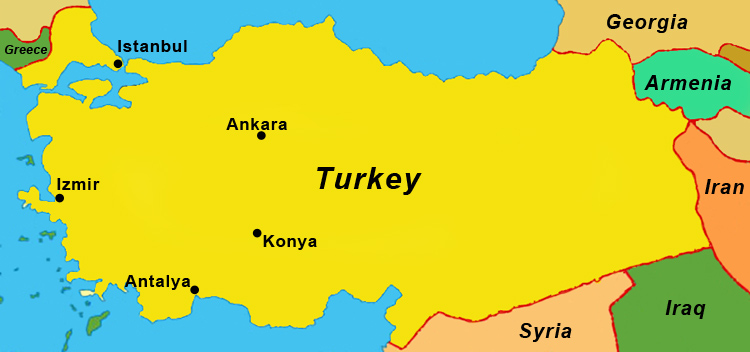 Hagia Sophia, when built, was the largest Christian church in the world. It was converted to a mosque in 1453 by the Ataturk, Mehmet II. It is now a museum.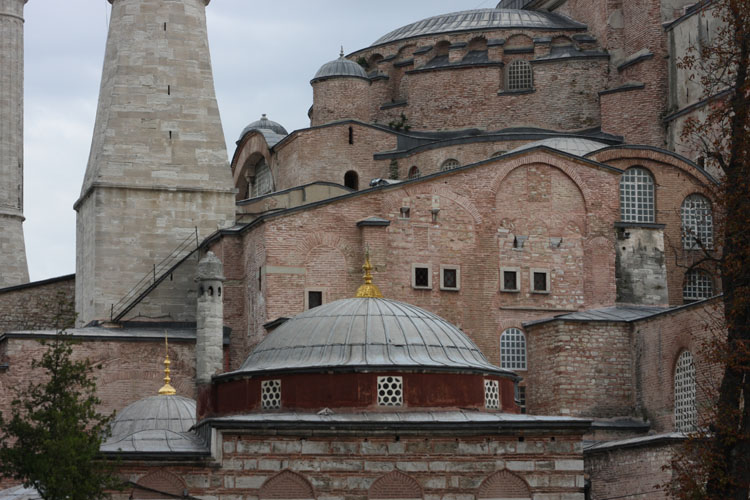 The first Hagia Sophia was built by Emperor Constantine the Great in the fourth century. In time , it was destroyed, then rebuild and then burned down. The present Hagia Sophia was built between 532 and 537 under the close attention of Emperor Justinian I.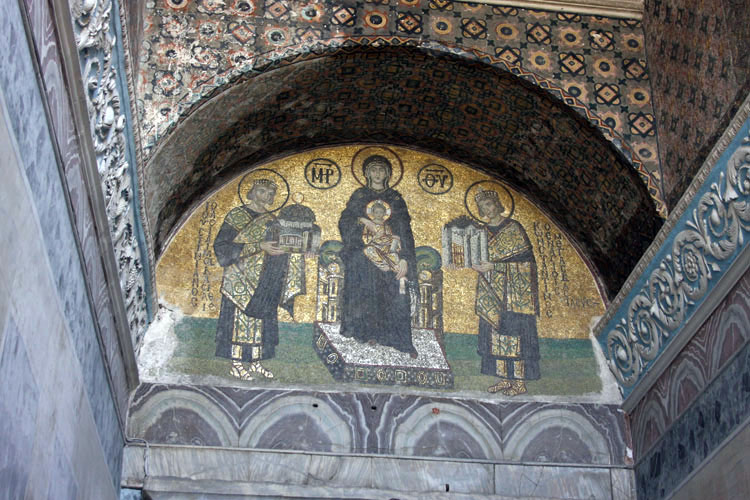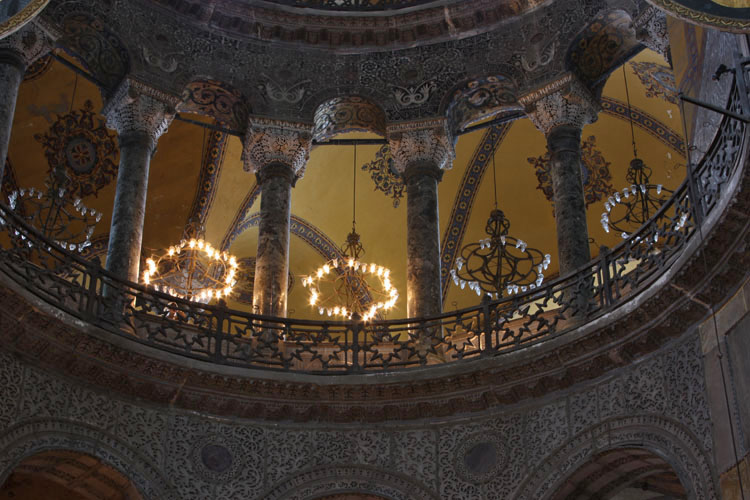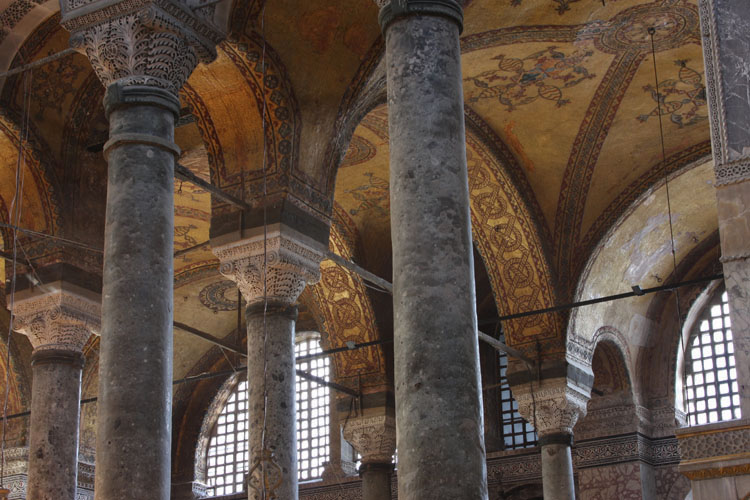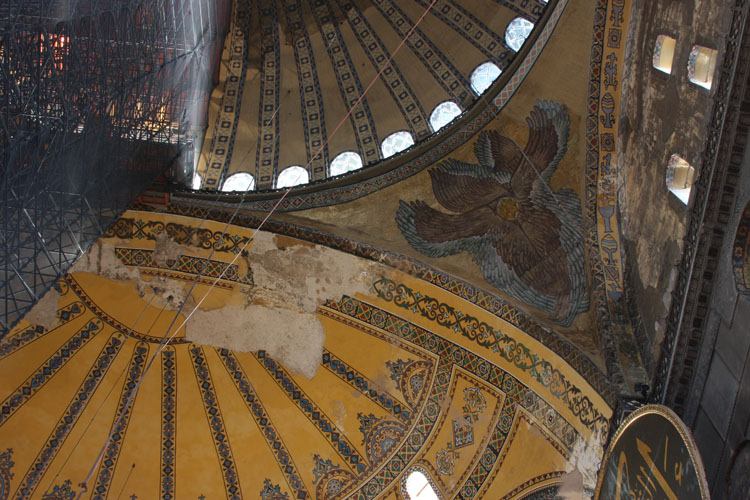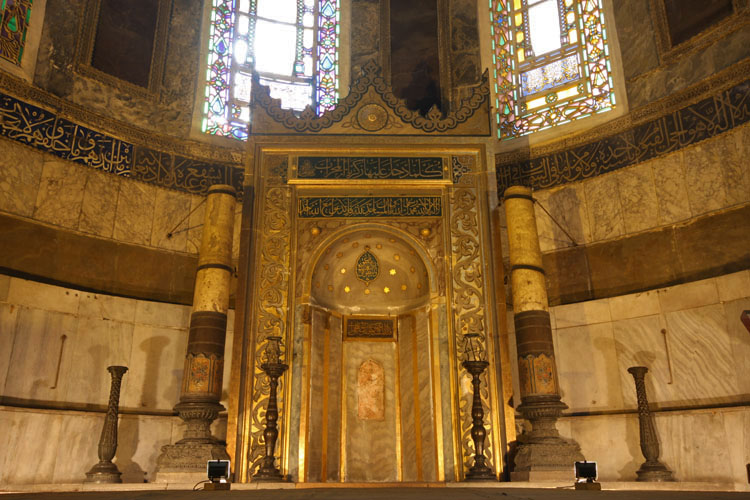 Hagia Sophia remained a church until 1453, in that year Sultan Mehmet converted it into an imperial mosque.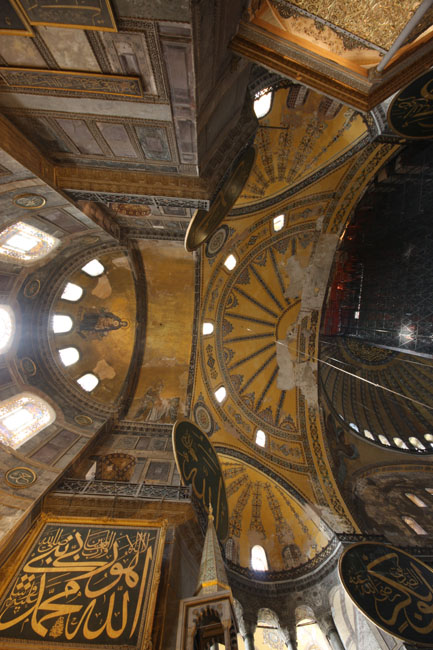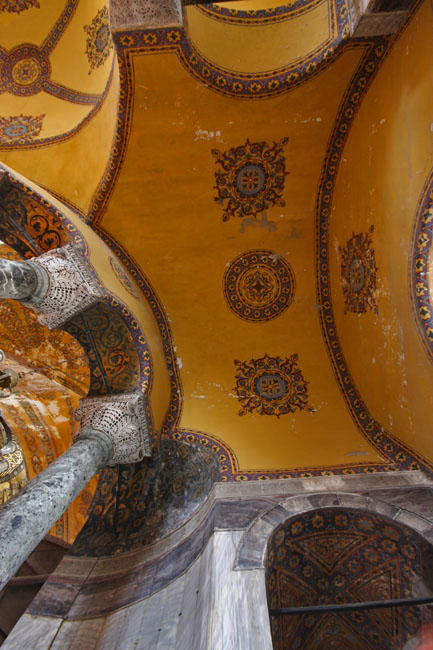 Hagia Sofia was made into a museum in 1935 by the first Turkish president, Mustafa Kemal Ataturk. In the process, covered marble floors and mosaics were revieled for the first time in centuries.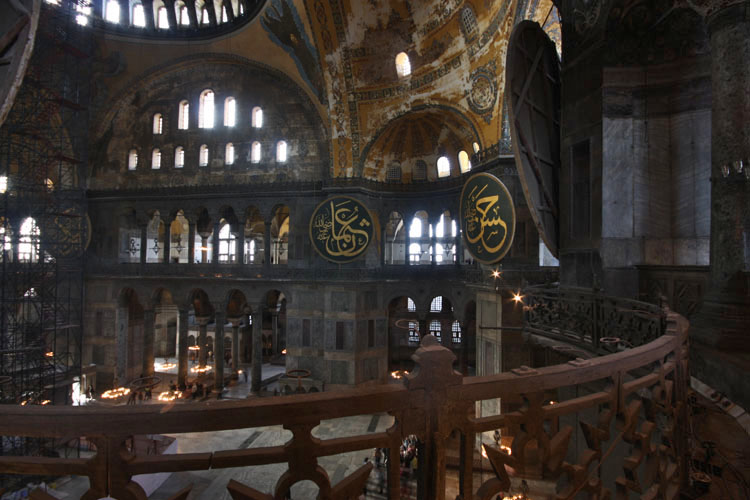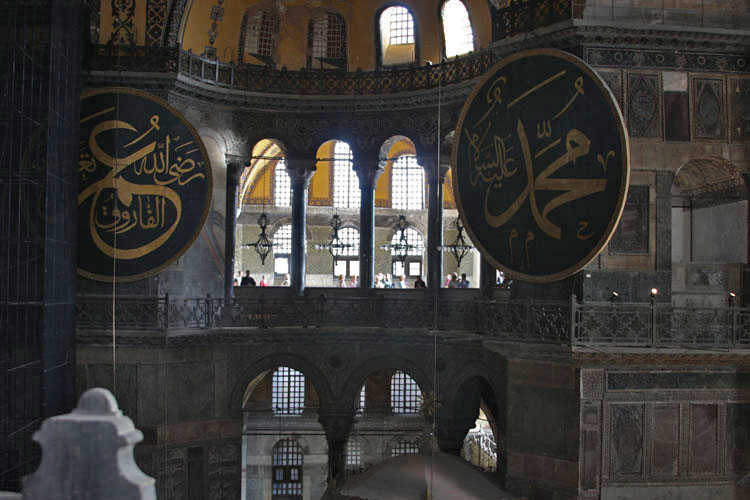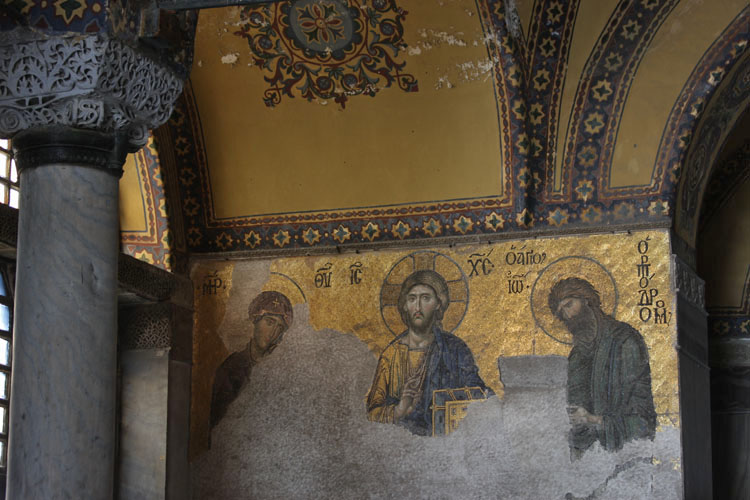 Cappadocia: Ankara Hattusa Ozkonak Uchisar Yazilikaya
Istanbul: Around Town Blue Mosque Hagia Sophia Topkapi Palace
South Coast: Antalya Aspendos Myra & Demre Perge Xanthos
South West Inland: Konya Aphrodisias Pamukkale Sagalassos Sardis
West Coast: Izmir Assos Didyma Ephesus Gallipoli Miletus Pergamum Priene Troy
Pictures by Tom Aprille Return