Turkey
Pergamum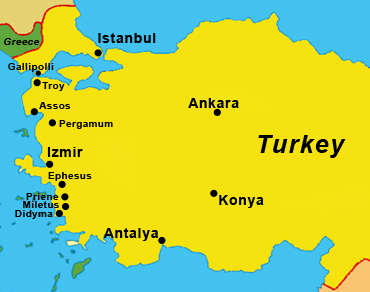 Pergamum was the capital of the Pergamum Kingdom under the Attalid dynasty from 281 - 133 BC. They continually supported Rome against Hellenistic rulers.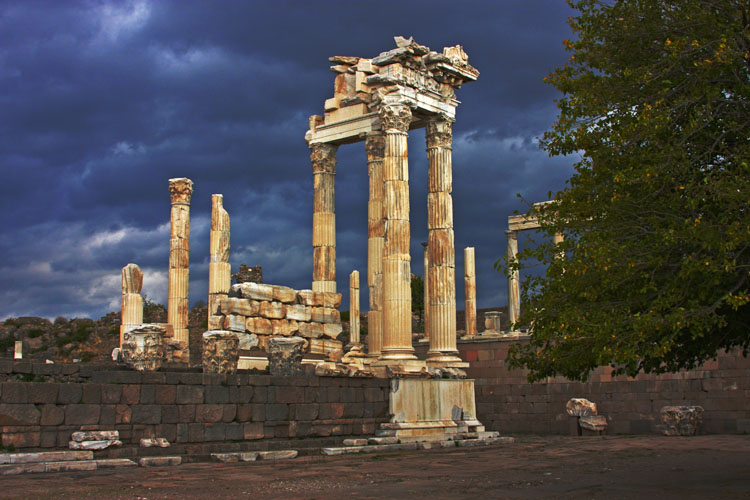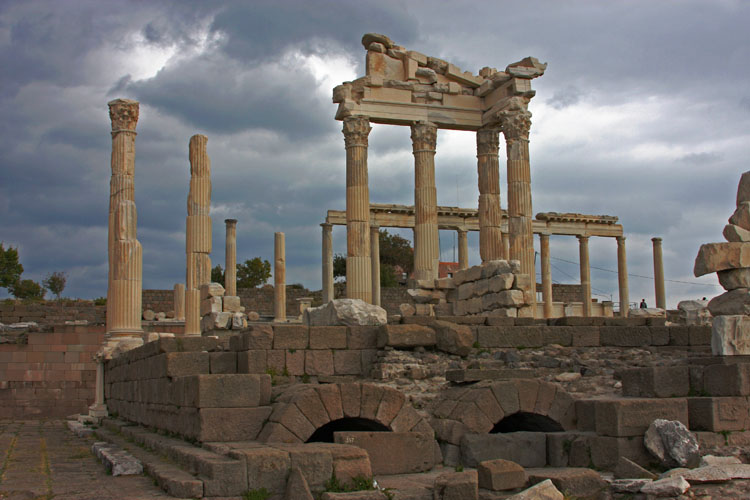 Most ruins are from the 2nd century BC.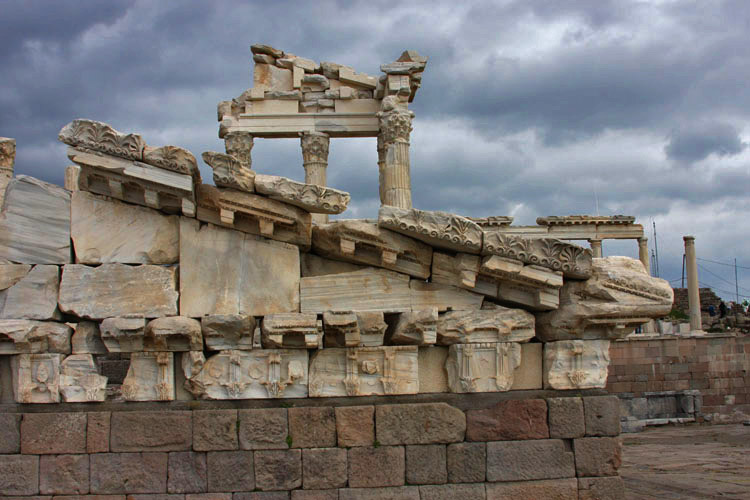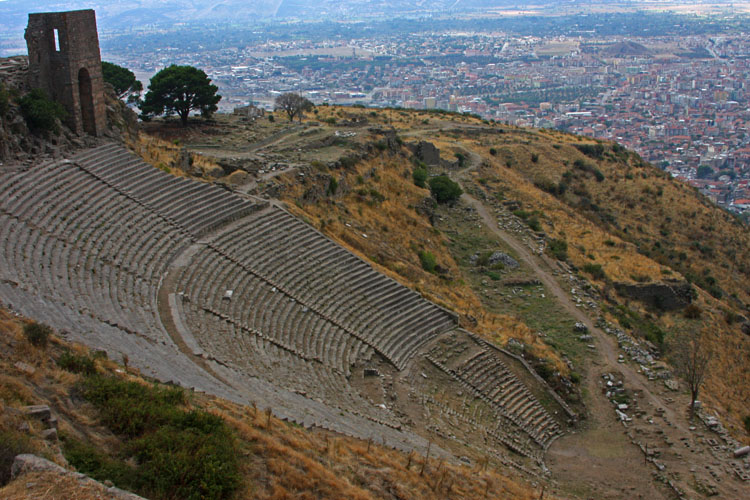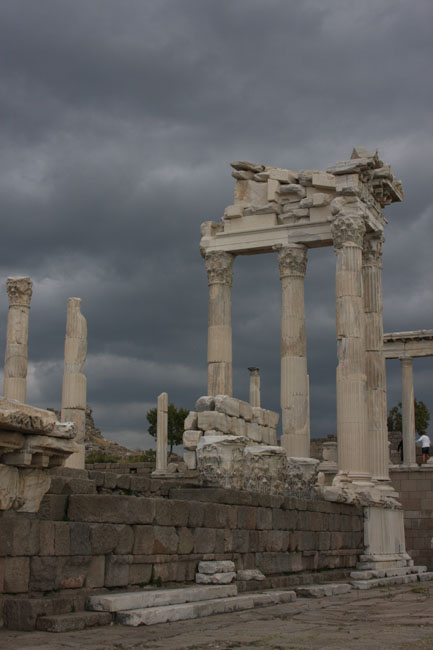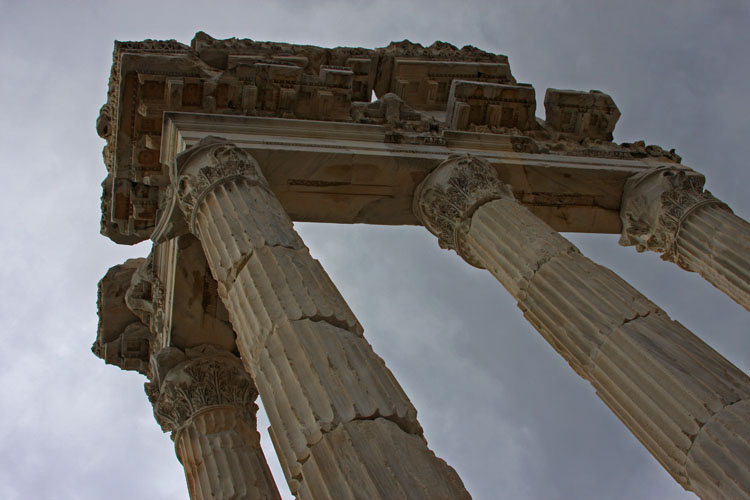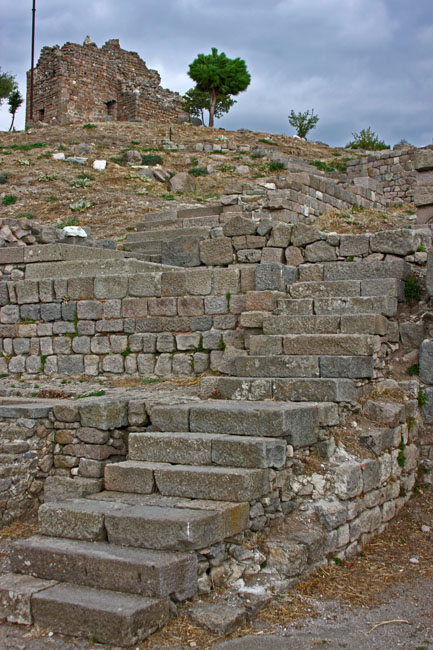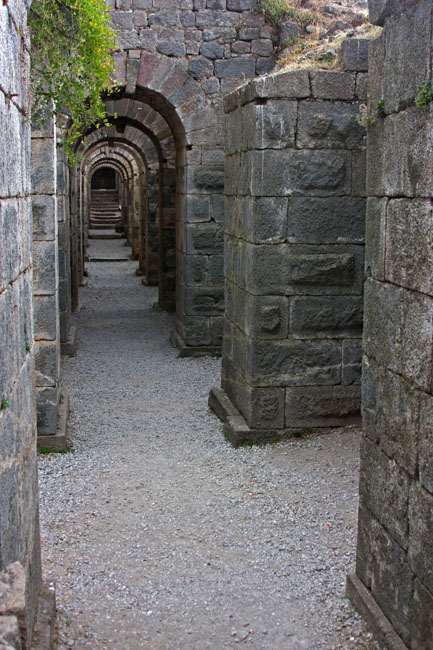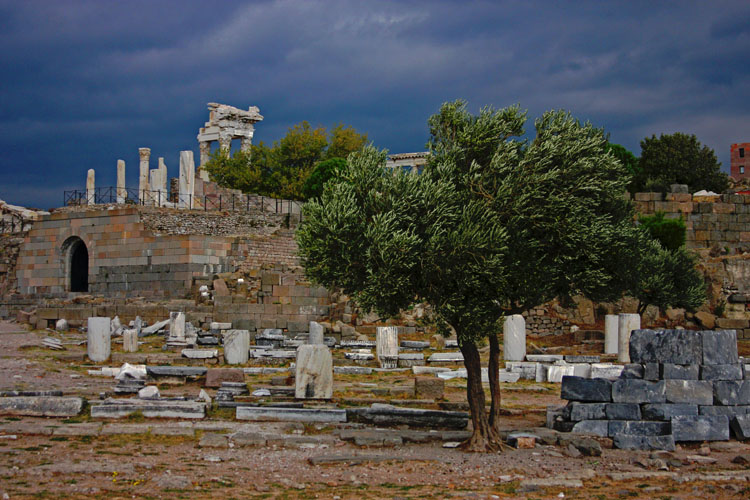 Pergamum - Asclepion
The acropolis of Pergamum can be seen on the top of the hill. The Asclepion is located in the lower part of Pergamum.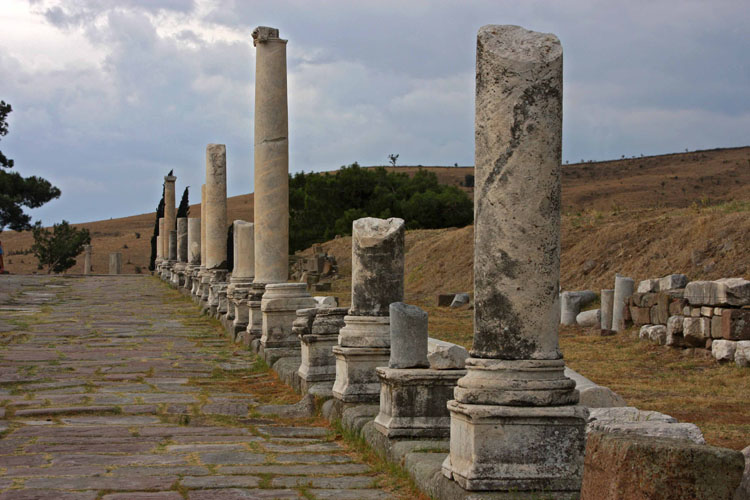 The Asclepion was a sanctuary dedicated to Ascelepius, the god of healing.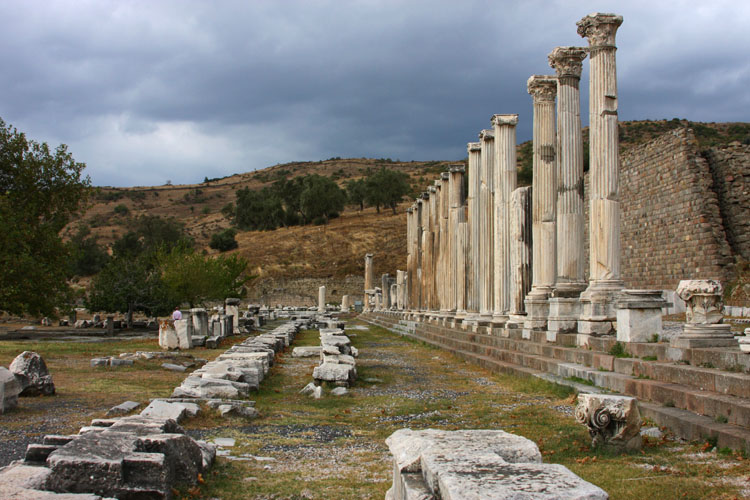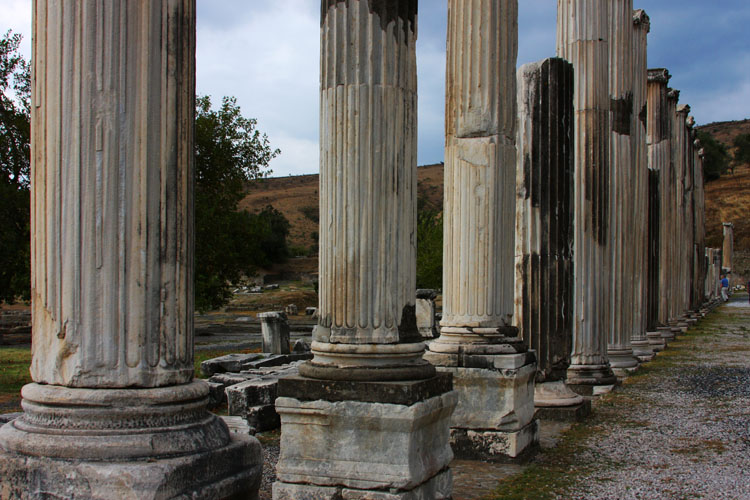 Cappadocia: Ankara Hattusa Ozkonak Uchisar Yazilikaya
Istanbul: Around Town Blue Mosque Hagia Sophia Topkapi Palace
South Coast: Antalya Aspendos Myra & Demre Perge Xanthos
South West Inland: Konya Aphrodisias Pamukkale Sagalassos Sardis
West Coast: Izmir Assos Didyma Ephesus Gallipoli Miletus Pergamum Priene Troy
Pictures by Tom Aprille Return