Turkey
Ephesus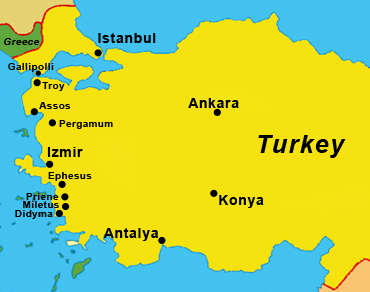 The Ephesus ruins are one of the best examples of Roman architecture and life that exists.
In antiquity, Ephesus had a long list of rulers, including Ionian Greek, Lydian, Persian, Hellenistic Greek and Roman - all starting in the early part of the first millennia BC.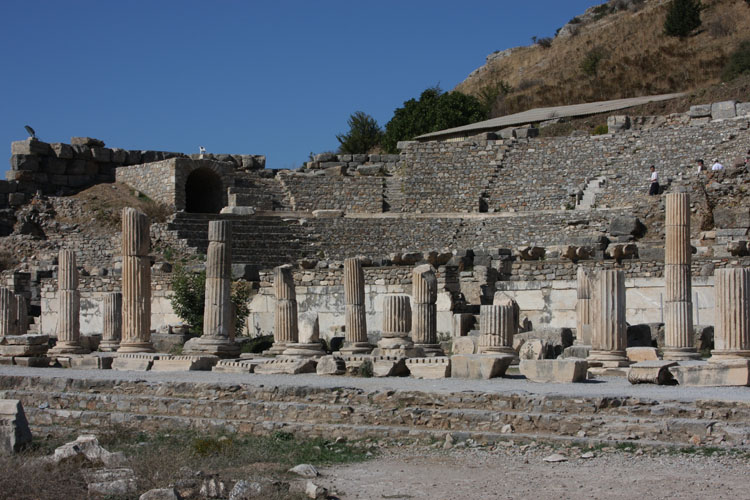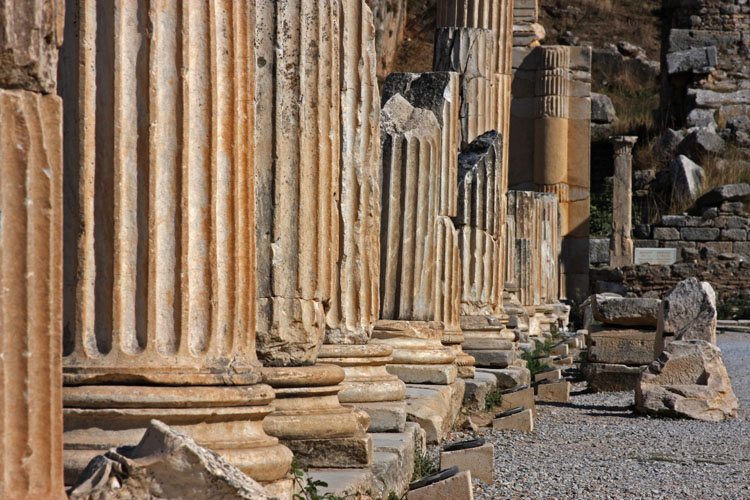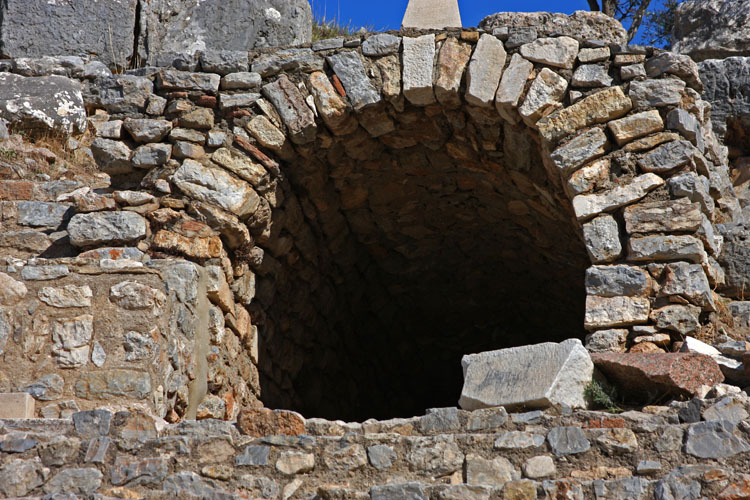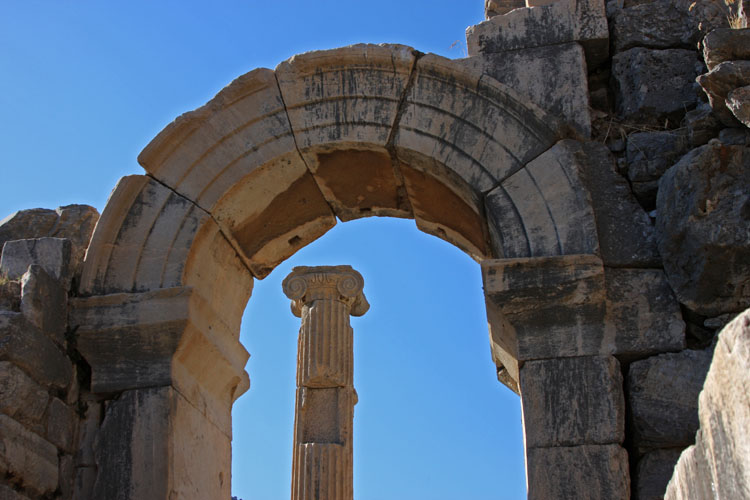 Note the Ionian capitals.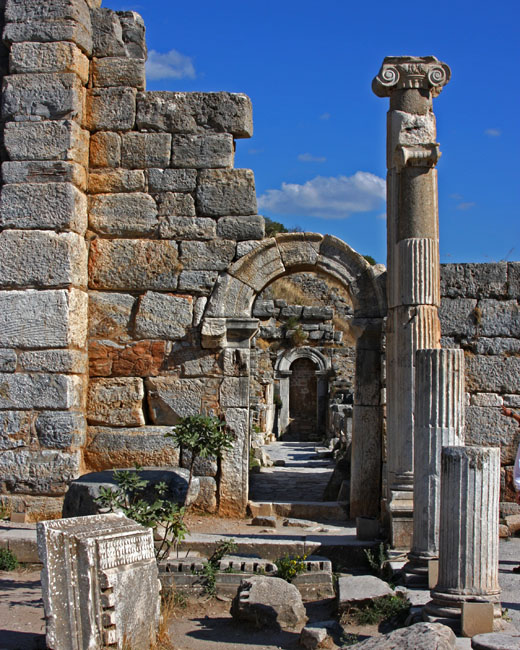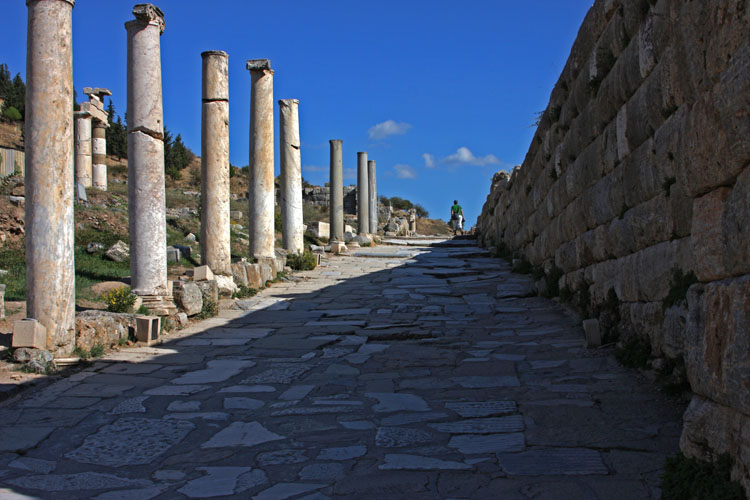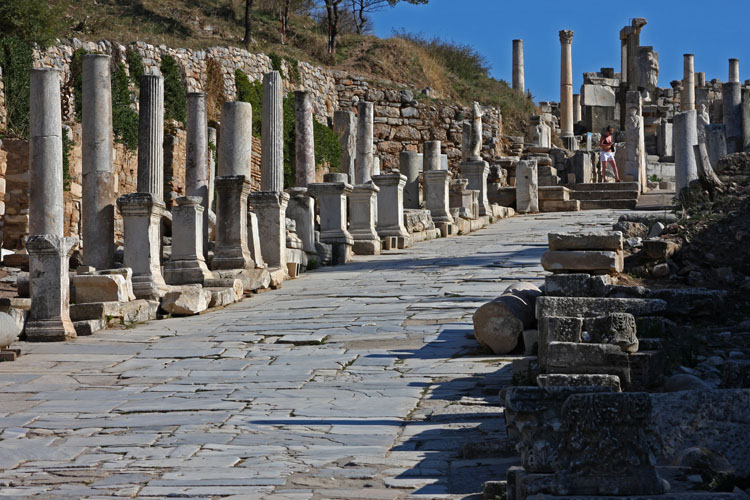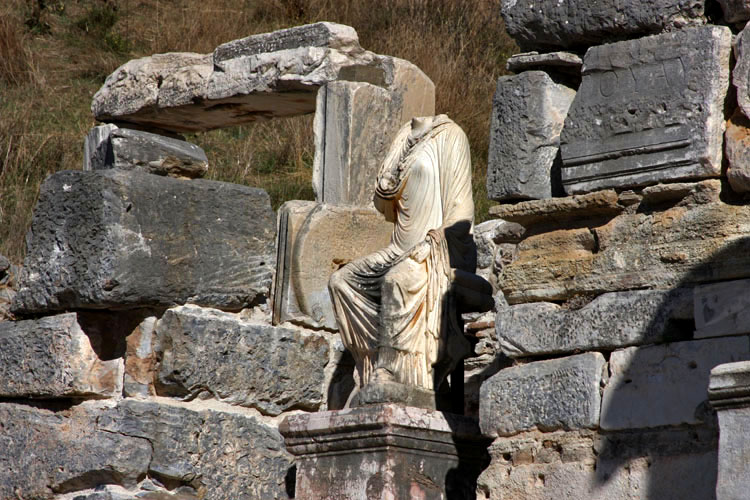 Note the Corinthian capitals below. The Romans used mostly the Corinthian and Composite capitals.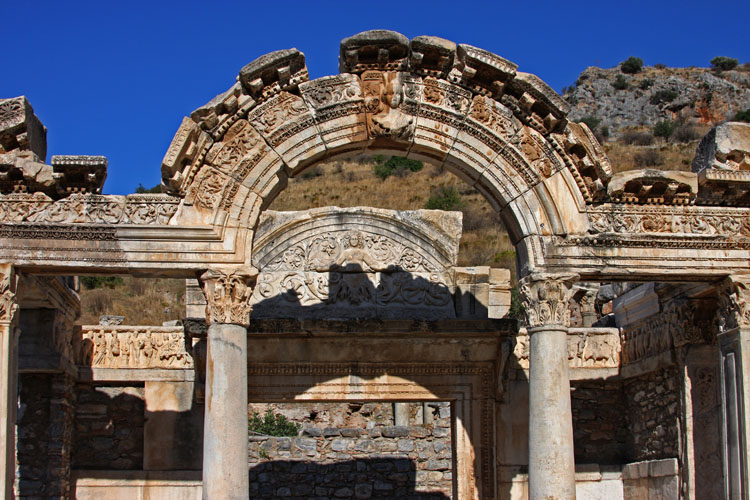 Temple of (Emperor) Hadrian, above and below, was first built in the 2nd century AD.
Library of Celsus, built in 125 AD by Gaius Julius Aquila.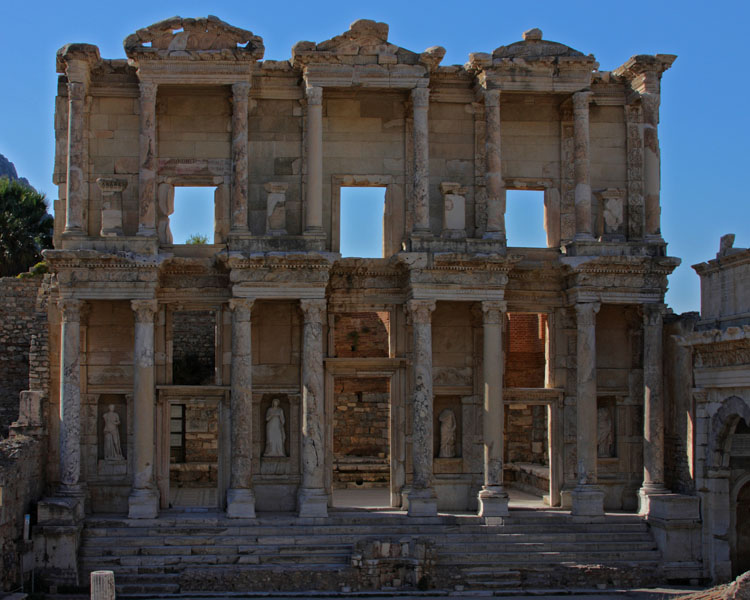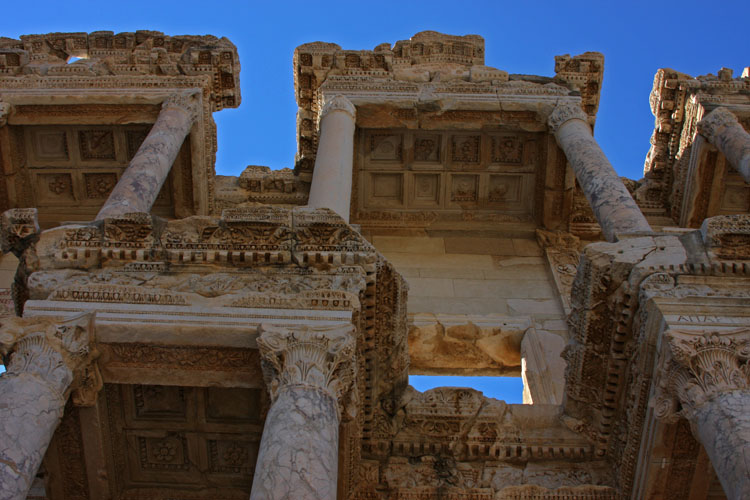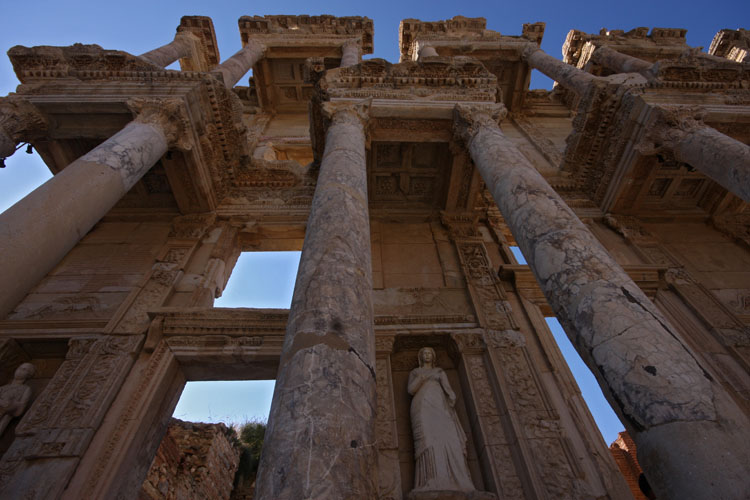 As is typical, the theater is built into the side of a mountain.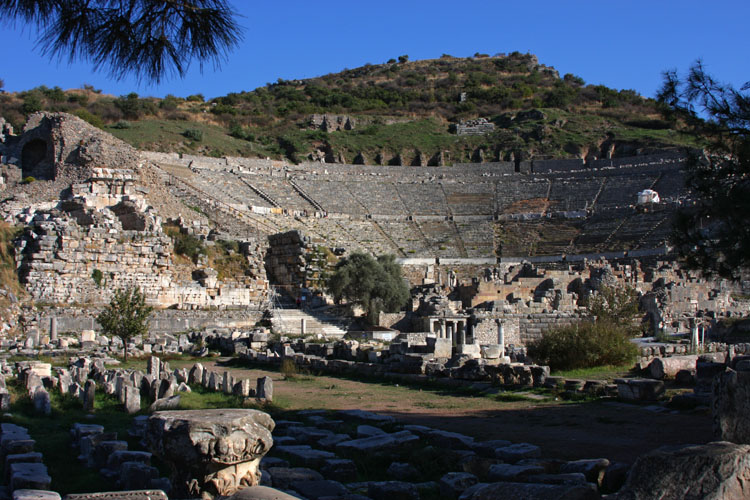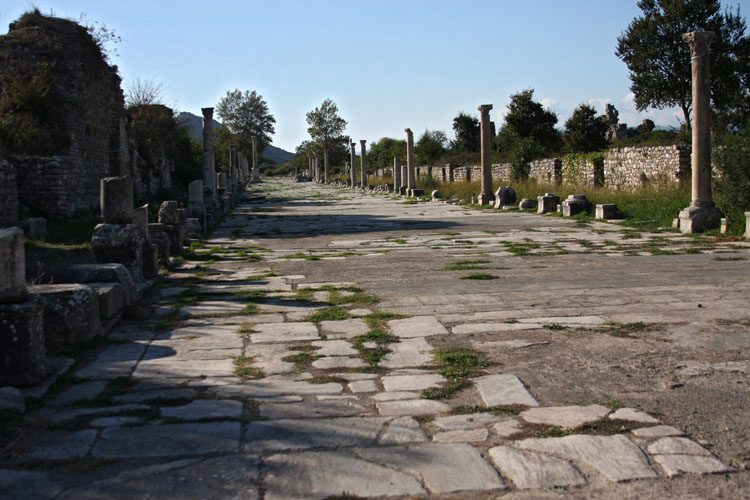 Cappadocia: Ankara Hattusa Ozkonak Uchisar Yazilikaya
Istanbul: Around Town Blue Mosque Hagia Sophia Topkapi Palace
South Coast: Antalya Aspendos Myra & Demre Perge Xanthos
South West Inland: Konya Aphrodisias Pamukkale Sagalassos Sardis
West Coast: Izmir Assos Didyma Ephesus Gallipoli Miletus Pergamum Priene Troy
Pictures by Tom Aprille Return