Turkey
Myra & Demre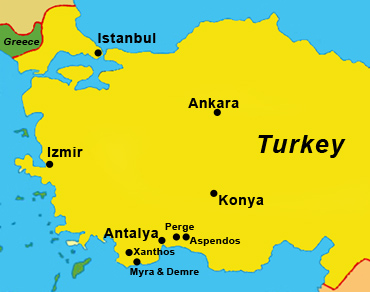 Myra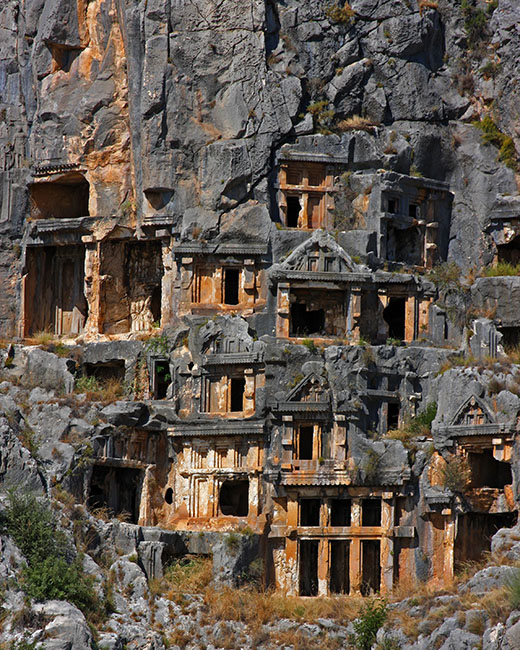 Myra was a leading Lycian Union city. Images are of Lycian rock-cut tombs, mostly from the 4th century BC.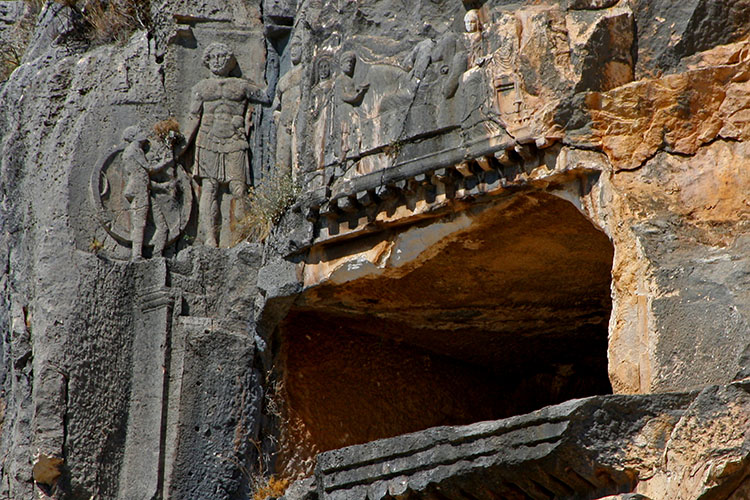 Emperor Hadrian visited Myra in 131 AD. The Eastern Roman emperor Theodosius II made Myra the capital of the Byzantine Lycia.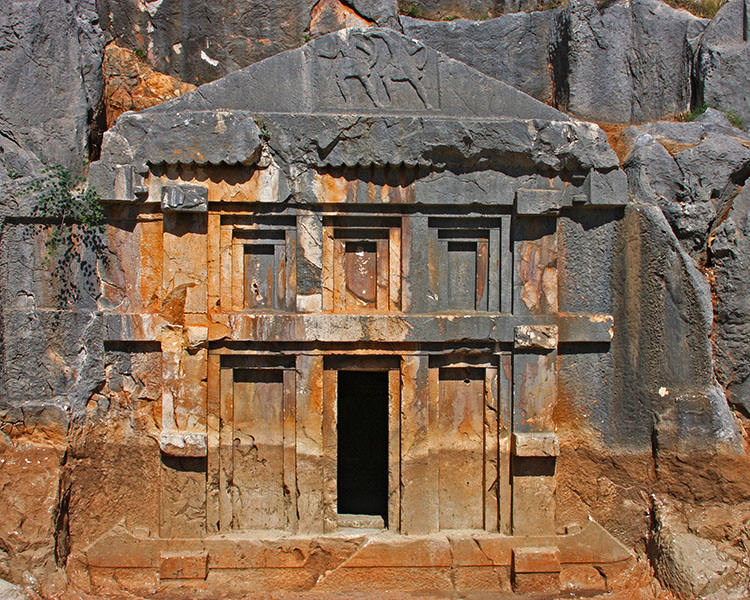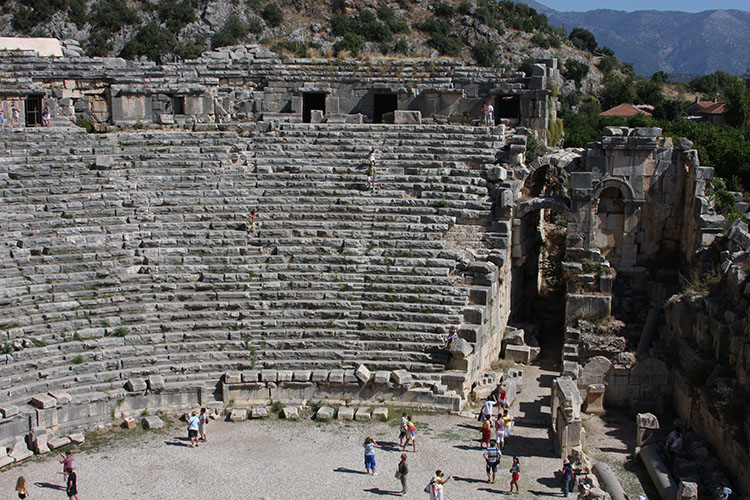 This Greco-Roman theatre, as is typical, is built into the side of a mountain.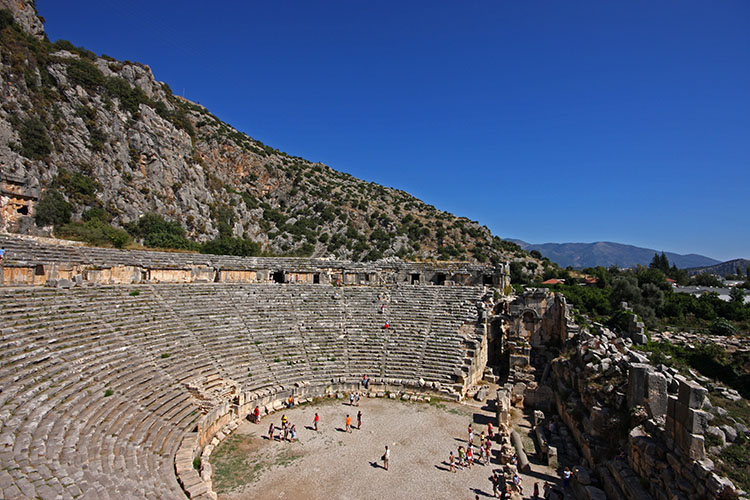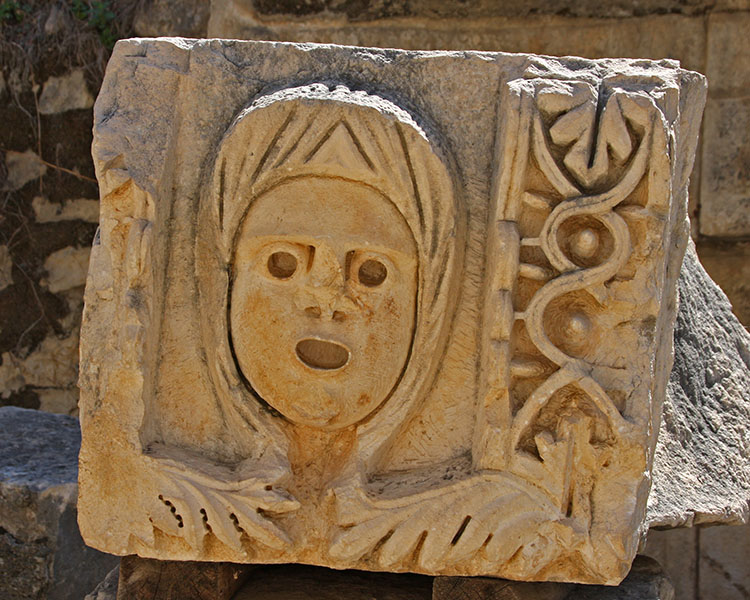 Composite capital composed of Corinthian bottom and Ionic top.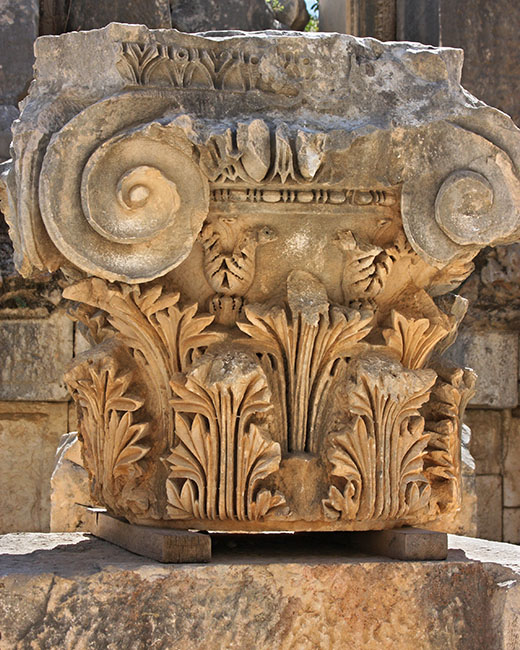 Demre
The Church of St. Nicholas it is build over the tomb of the martyred saint who was bishop of Myra. This present church is from the 9th century. In 1087 Italian merchants, during the Seljuk invasion, stole the saints body and transported it to Bari, Italy. Such is the confusion on the origination of the St. Nicholas legend.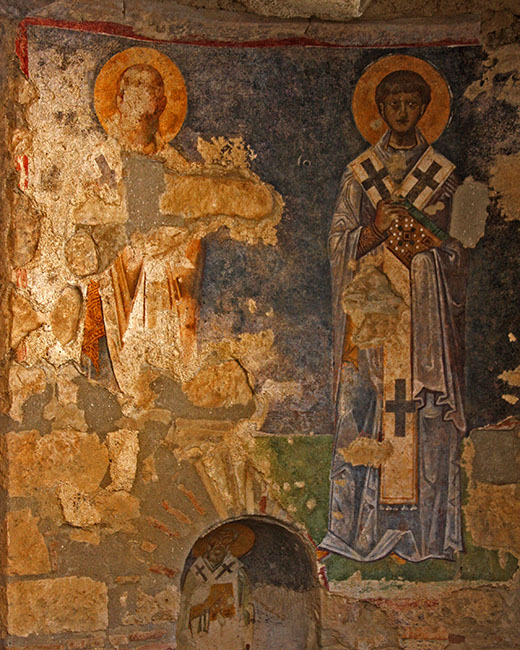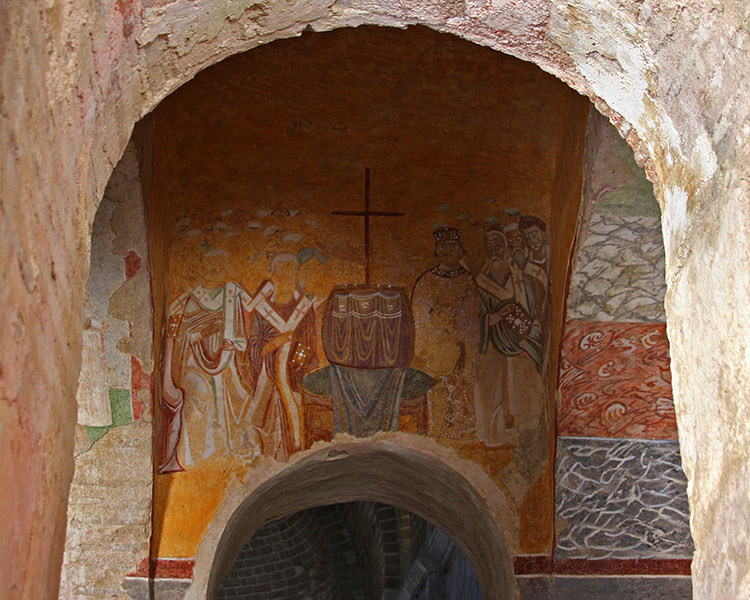 Cappadocia: Ankara Hattusa Ozkonak Uchisar Yazilikaya
Istanbul: Around Town Blue Mosque Hagia Sophia Topkapi Palace
South Coast: Antalya Aspendos Myra & Demre Perge Xanthos
South West Inland: Konya Aphrodisias Pamukkale Sagalassos Sardis
West Coast: Izmir Assos Didyma Ephesus Gallipoli Miletus Pergamum Priene Troy
Pictures by Tom Aprille Return